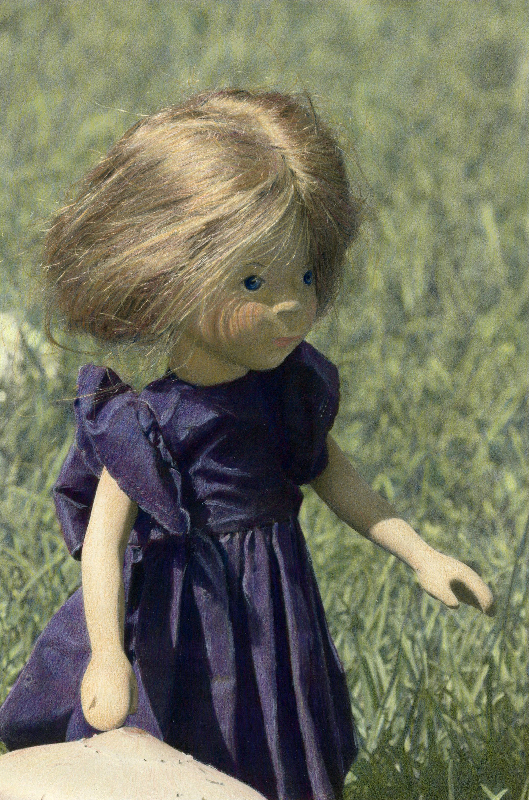 Myrtle and Maude are two hand carved wooden dolls, by Elizabeth Pongratz, that have shared many adventures with me over the years.
I grew up with The Lonely Doll books by Dare Wright and shared them with my children. Her stories were simple with well thought out, illustrated with black and white images of Edith, Little Bear and Mr. Bear. When I was in graduate school, I began working on an idea to create stories using black and white photographs of my dolls, with a twist – I would hand color them! My story ideas combine a subtle environmental aspect with fairy lore.
I made all of their clothes and habitats; my favorite being a gypsy caravan! I also made little fairy bears! I had a wonderful time working on this project and look forward to turning the books into eBooks. In the meantime, you can enjoy the prints.