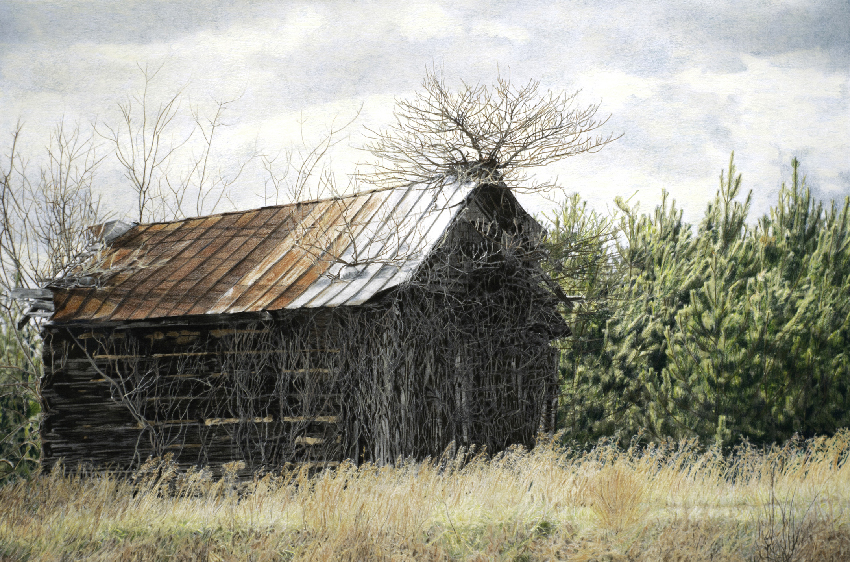 I stumbled on these two sites when I was out taking pictures. There was something intriguing about the old barn with trees growing up from within; I couldn't see how they got enough light to grow so tall and flourish. The chairs seemed to be talking to each other out beside the dumpster; I'd been listening to Paul Simon's Dangling Conversations – the title seemed to fit.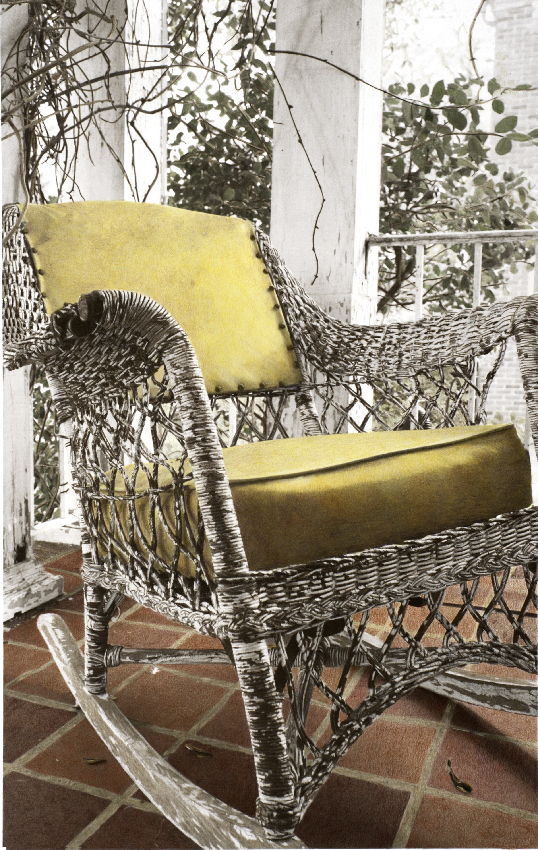 After the dumpster chairs, I began noticing old chairs, starting with the rocker on my own front porch. Both of these rockers have seen better days; imagine the stories they could tell.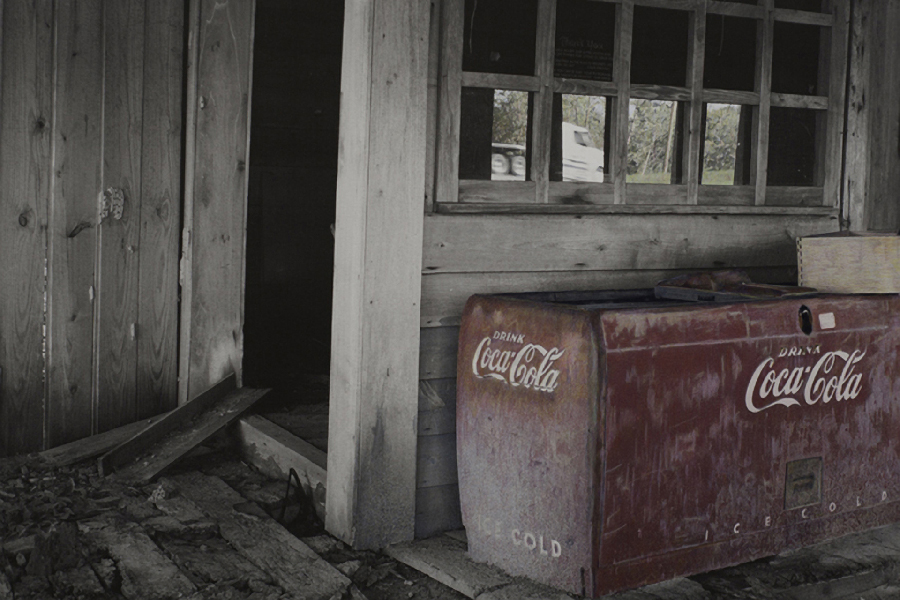 When I travel, I often see interesting places that I need to capture for posterity. My husband was pretty agreeable as long as I don't wait too many miles to get him to turn around! The bright colors at these two sites caught my attention, everything around them was washed out and faded. I was listening to Jimmy Buffet as I went sailing by the Coca~Cola icebox; I know that's not the type of drinking he was talking about but it fit the spirit. And the blue tiles on the old garage are the only thing that saved it from being an eyesore in my book!