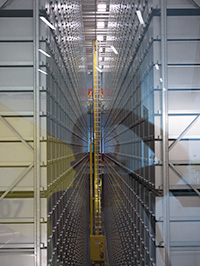 I have pursued many creative endeavors throughout my life. When my children excelled in art, I decided to try and reclaim my artistic interests. I took a litany of courses through Raleigh Parks and Rec., Meredith College, and NCSU College of Design where I learned how to draw and discovered colored pencils, watercolor, pen & ink, and photography. I began to think of myself as a jack-of-all-trades and a master of none. This was overwhelming so I forced myself to narrow my focus.
Photography became my passion. Through photography, I can express myself without the stress of drawing. Adding color to black and white images was the perfect solution for me.
Hand painted photographs have been around since the invention of photography. They lost favor for a short time when color photography came on the scene but have had a resurgence since the 1960s. The original intent was to add life to black and white portraits. Contemporary artists have moved beyond traditional uses. Hand painting takes a photograph from the realm of modern machine-age precision to the soft, expressive life of a painting.
There are many things I love about hand coloring photographs. Color has been an important part of my life for as long as I can remember. I love the way color can be used to intensify depth and lead the viewer through an image, drawing their attention to aspects I want to be sure they don't miss. I have total control of the color scheme and mood and whether or not I want to heighten the realism. I shoot mostly candids so I particularly like that the photograph doesn't have to have razor sharp focus or the Zone System range of grays. Images that are soft and printed on the light side make the best painted photographs!
I work with colored pencils on a heavy matte photo paper, sticking to cyan, magenta, yellow, and indigo. When I am creating books, I might complement the photographs with pen & ink drawings or small watercolor paintings.
In my art, I look to the natural world for subject matter. I am drawn to folklore and fairy tales; I tend to search for the perfect "wee ones" habitat. Right now I am photographing mushrooms, toadstools, and interesting tree shapes along with botanical specimens. I am enamored with the anthropomorphic quality of nature, #iseefaces. I also enjoy travel, documenting my discoveries.