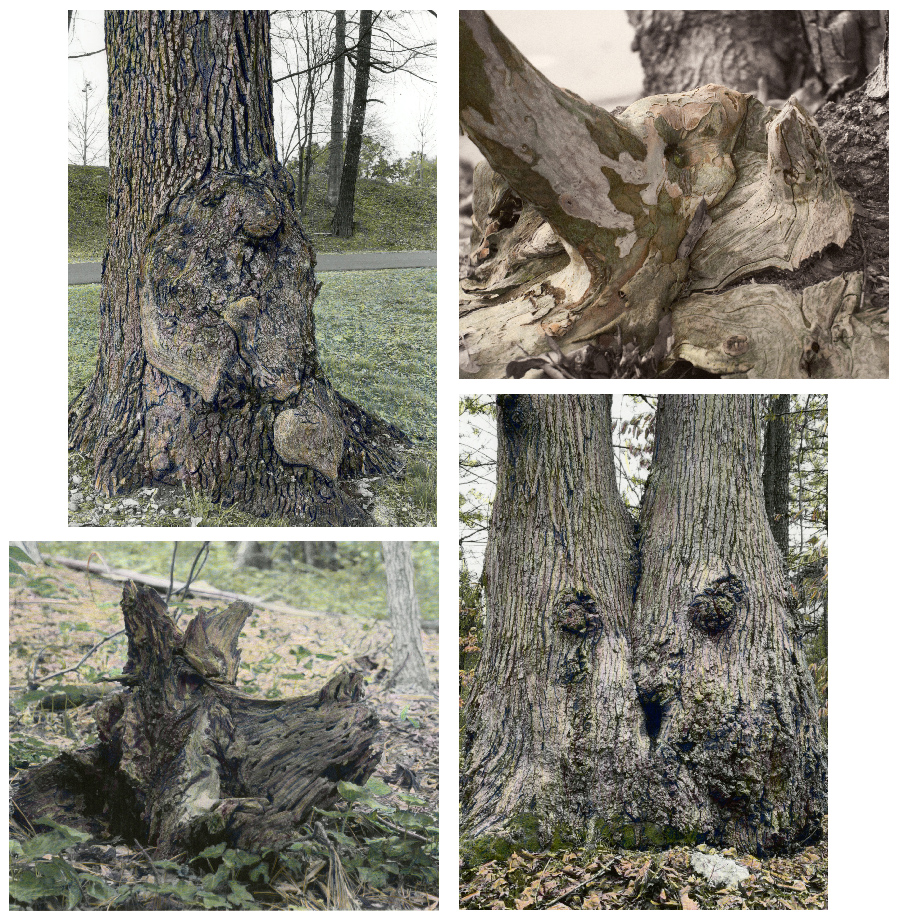 After months of trekking through the woods, I have come to appreciate the secret lives of trees; how they communicate and protect each other.
Humans are programmed to recognize faces from birth. As time takes a toll on trees; their wounds heal creating interesting holes and growths that appear anthropomorphic. In the woods, I see faces all around me.
The anthropomorphic series stems from a couple of things; one is that the human is programed to recognize faces and two, my being near sighted. I wear glasses to drive but don't need them for day to day activities, hence I see some pretty interesting things from time to time!
I started working on this series years ago, rather serendipitously, when I would take my dog for walks in my neighborhood. I lived in a very old area with very old trees and I began to notice faces in the crepe myrtles that lined the streets. As time went on, I began to notice faces in the other trees and the mushrooms – everywhere!
If you look closely to the images above, maybe you will see Grumpy, one of the seven dwarfs and an elephant. The double trunks merge into a very welcoming friend at the entrance to the state park I visit frequently and then there is Mr Wuf. My children and I graduated from NCSU, whose mascot is a wolf. Everytime I passed this stump, I saw Mr Wuf!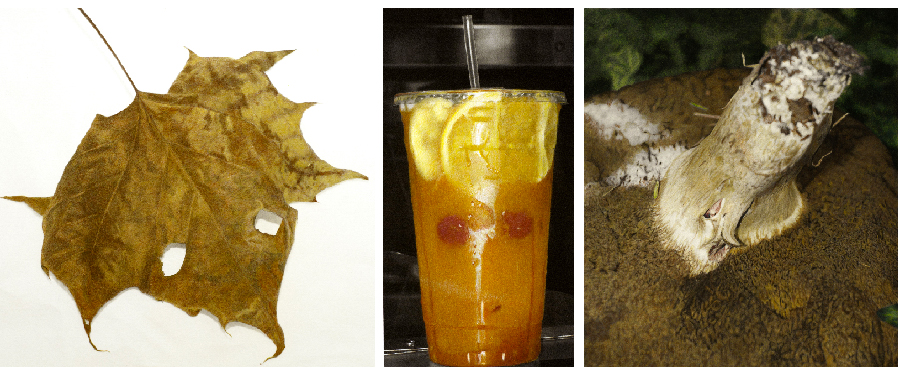 Then there is Creeper, the leaf that reminds me of a stingray; the orangeade with the red eyes and yellow hair; and the Sorcerer's Apprentice hiding under the mushroom.
I am working on a book idea that incorporates the interesting science behind the secret life of trees with the trees that have become a part of my journey through the woods.